CURECODE Intensive Care Ointment is fast earning its place on the go to dry, sensitive skincare routines of some of K-Beauty's most exclusive influencers. K-Beauty Influencer Sweet Julie shares her praise of the first "smart" skin care brand to hit the market.
The Beaustar influencers in South Korea are the gold standard for skin care reviews in South Korea. Recently, Sweet Julie, a Beaustar blogger and Instagram influencer, reviewed CURECODE Intensive Care Ointment on her beauty and fashion blog. CURECODE Intensive Care Ointment is K-Beauty's first ever "smart" skin care with the patented super ceramide formula Neuromide and triple-biotics, formulated to stimulate the healing properties within the skin's own biome for faster calming and skin barrier restoration.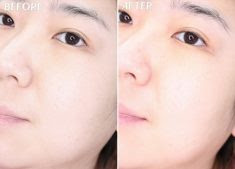 For her, the benefit for her dry, sensitive skin was how CURECODE Intensive Care Ointment has the strength and dry, sensitive skin care of a heavy, intense ointment while being light and creamy in texture and easily absorbed into the skin without leaving a greasy film, the quality that she really needed to ease the suffering of dryness and sensitivity, especially in the harsher winter months. "The most interesting thing is, this ointment is not oily or greasy at all. Usually such concentrated formulation for highly moisturizing creams leave a greasy feel and oily shine on the skin," Julie wrote in her review. "However, in the case of CURECODE Intensive Care Ointment, as you can see, leaves my skin rather soft after using the product with just a satiny finish, not oily at all! Amazing!"
CURECODE Intensive Care Ointment contains an arsenal of intensive skin care ingredients, including patented Neuromide, formulated to act as a metabolite of the portion of the gut microbiome that helps calm skin irritation, launching the body's own built in healing process. Ceramide NP also boosts the ceramide levels in the skin barrier, actually stimulating the skin into believing it's healthy and building itself up the way a strong skin barrier does. St. John's Wort and a blend of skin nourishing natural oils and sunflower boost the skin's nutrient levels while helping to calm and hydrate.
"When I compare my skin before applying the CURECODE and after, the difference is remarkable. My skin is so much softer and well-cared for looking. The moisturization lasts quite a long time. I am so satisfied with this ointment. I highly recommend it," Julie also wrote in her review.
CURECODE Intensive Cream is perfect for treating small areas that needs extra intensive coverage and protection that creams and lotions don't provide. More information and a complete ingredient list can be found on the product page of the company's website.
#dermartology #curecode #curecodeintensivecream #curecodeneuromide #neuromide #kbeauty #koreanbeauty #koreanskincare #skinbarrier